Get the assistance you need
We offer a range of services within several fields. Scroll down to read more about how we can assist you.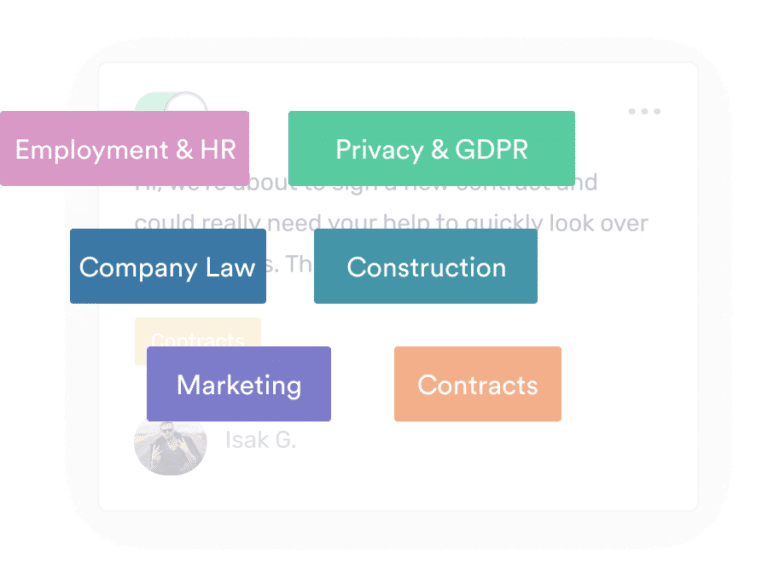 Our lawyers offer their expertise in employment law and HR, startup and company law, privacy, building and construction law, and contract law. At Synega, you never have to search for the right lawyer – when ordering on the website, you will be assigned a lawyer who is an expert in the subject you need help with.